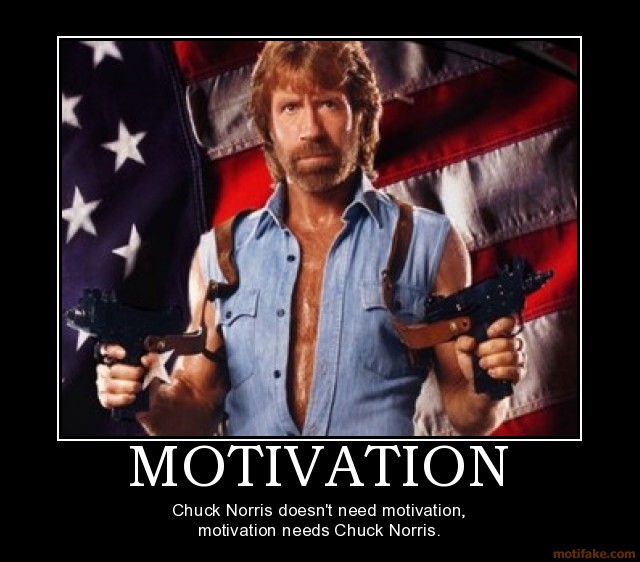 Where do you find motivation?
I need a goal. It's a beautiful summer morning in Colorado and I can't get motivated to walk, run, hike, or even bike this morning. I'm definitely going to get out and do something. It's just too nice a day to sit inside. But what happens when the weather starts to turn colder and the days are shorter and I'm still suffering from lack of motivation? It's too easy to fall out of a good exercise regimen (here are some good tips for
staying motivated to workou
t from AskMen.com).
What are your goals?
What I need is to set a goal. What works for me is to sign up for an event and pay the registration fee. The question is, which event? Should I take on my first tri since 2011? That would force me into the pool when I'd rather take advantage of this weather. Tackle my first full marathon? I'm hesitant to sign up for one when I don't know if my "hot foot" issues on my left foot will flare up until I start running more. I've never done one of the Tough Mudder type adventure races. My 6'4", 220 lb. frame and lack of upper body strength make pulling myself over walls nearly impossible!
Photo credit: Joe Murphy, The Denver Post
What is your excuse?
Sounds like a lot of excuses, doesn't it? Yeah, that's what happens when you have
no motivation
. There'd be times riding up a nasty climb or into a headwind on Ride the Rockies when I'd want to quit and I'd come across one of the many riders living with missing limbs, paralyzed from the waist down, many from injuries suffered defending our freedom, and I'd feel stupid. I came across
Tom Brown, a triple amputee
, several times on the ride this year.
Help me out here.
What motivates you?
What events do you have coming up this fall?
Ride on!
Daren